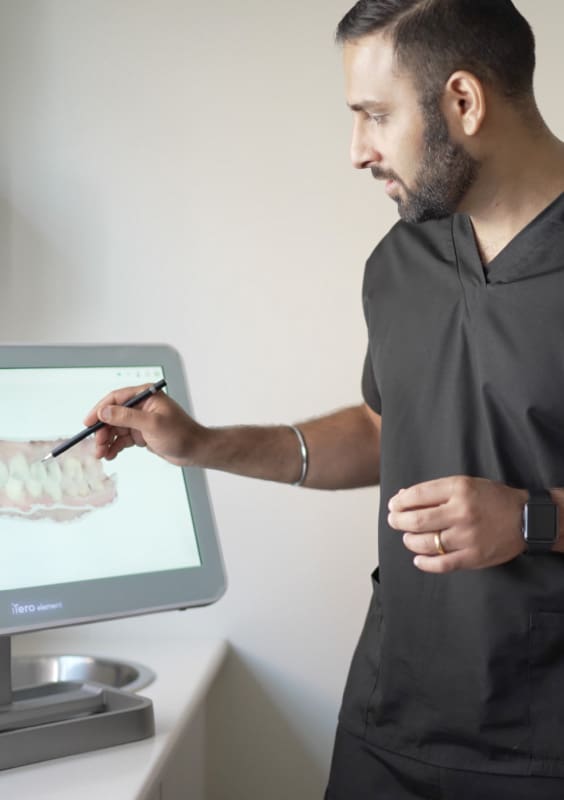 WHY CHOOSE FACE TEETH SMILE?
A VISIT TO FACE TEETH SMILE IS UNLIKE ANY EXPERIENCE YOU'VE PREVIOUSLY HAD AT A DENTAL CLINIC. WE COMBINE LIFE-CHANGING TREATMENTS WITH A LUXURIOUS ENVIRONMENT AND A UNIQUE APPROACH TO DENTISTRY AND AESTHETIC PROCEDURES. ABOVE ALL, OUR FOCUS IS ALWAYS ON YOU – THE PATIENT.
Discover our Clinic
Our Philosophy
At Face Teeth Smile we understand that every face is unique and every patient has different aspirations. That's why personalised planning is at the heart of our philosophy – we work in partnership with our patients to help them realise their goals.
Uniquely, we offer general and cosmetic dental treatments alongside facial aesthetic procedures from the same clinic. This set-up means we can take a holistic approach and look at the face as a whole. Whether you want to target individual areas for improvement or are seeking a full-face transformation, our clinicians work together to achieve exceptional results.
We always strive for the very highest levels of clinical excellence and pride ourselves on delivering consistent, natural-looking outcomes. Your experience as a patient is crucial too. That's why our clinic combines state-of-the-art equipment with a relaxed environment where you can feel comfortable and at ease.
Book Your Consultation
OUR SKILL & EXPERIENCE
All Face Teeth Smile clinicians are highly skilled, experienced and trained in the latest techniques.
They've successfully carried out countless aesthetic treatments and smile makeovers between them, and they're focused on delivering the highest levels of patient care and safety. As we take a collaborative approach, our expert team works together when a treatment plan requires a variety of specialisms.
Our status as Invisalign Diamond Providers reflects the fact that our skill and experience put us among the top 1% of practitioners in the UK. We've treated numerous cases, from simple to complex in adults and children, and we're involved in teaching Invisalign techniques to other dentists.
To achieve the results you want, we use advanced treatments, techniques and the latest equipment. Through 3D digital scanning, accurate results are achieved quickly without the need to take messy impressions. Our CBCT scanner is an invaluable diagnostic tool that produces 3D X-ray images from a variety of perspectives, allowing our dentists to formulate detailed treatment plans. Thanks to our on-site lab, there's no need to wait two weeks for results – we can complete crowns, veneers and smile makeovers on the same day.
Meet the team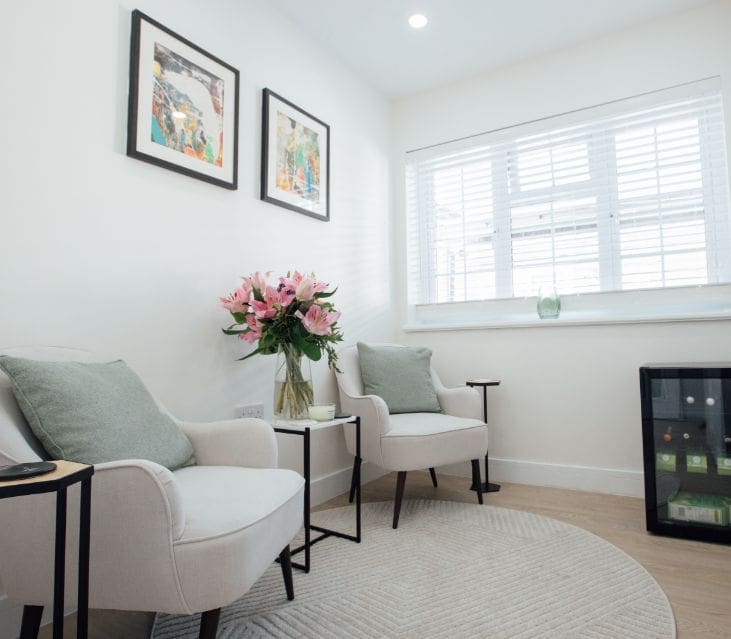 YOUR PATIENT JOURNEY
Our luxurious Gerrards Cross clinic is accessible and conveniently located. As soon as you walk through the door, you'll be made to feel welcome, and you can relax in the comfort of our patient lounges before and after your treatment.
Through bespoke plans tailored to your needs and agreed between you and your clinician, you can expect outstanding and predictable results. Your first consultation will be with your doctor, and from that stage onwards we're there to support and reassure you. Costs are transparently communicated and we offer payments plans to suit you.
Of course, your relationship with Face Teeth Smile doesn't end when your treatment is complete. Once you become a member of our family, we're always here to answer your questions and discuss your concerns. We offer comprehensive aftercare packages and are on hand to meet your ongoing oral health and general dental needs.
DISCOVER THE PATIENT JOURNEY
IF YOU WANT TO FEEL THE BEST VERSION OF YOURSELF, BOOK A CONSULTATION TO DISCUSS HOW FACE TEETH SMILE CAN HELP.
Book Your Consultation
Our Treatments From stabilising oral health and cosmetic treatments to non-surgical injectables and skin rejuvenation, our Chalfont St Peter Dental clinic offers advanced procedures that can be carried out individually or combined in bespoke makeover packages.
DISCOVER OUR TREATMENTS